If you or a loved one has received a difficult medical diagnosis, you could be feeling confused and overwhelmed. A second opinion from another doctor or specialist could help in many ways. 
What is a second opinion? 
A second opinion is when you ask another doctor to review your diagnosis or treatment plan. The doctor or specialist will review your medical history, including any relevant imaging and test results, and share their opinion of the diagnosis or treatment plan. 
For many people, a second opinion provides peace of mind and reduces uncertainty. The second opinion can also improve the accuracy of the diagnosis and effectiveness of the treatment plan. 
Second opinions are common. Most doctors are supportive of their patients seeking an opinion from another expert or specialist. Don't worry about hurting the feelings of your doctor by seeking a second opinion–it is a typical practice, especially for new or complex medical conditions. 
Why should I get a second opinion?  
In addition to peace of mind, there are many reasons you should consider getting a second opinion:
You want to confirm a diagnosis
Your condition is complicated or life-threatening
Your treatment plan is confusing
You want to look into new treatment plans, like clinical trials 
You are not responding to your current treatment plan
Your doctor does not specialize in your condition 
A serious medical problem can be overwhelming. Getting a second opinion can help remove some of that uncertainty for both you and your circle of supporters. 
When should I get a second opinion? 
Second opinions are valuable for many diagnoses. Examples include: 
Cancer 
Musculoskeletal (i.e. problems with bones or ligaments, like your back)
Rheumatology (i.e. arthritis, tendon issues, and muscle injuries)
Dermatology (i.e. issues with the skin) 
Neurology (i.e. disorders that affect the brain, spinal cord, and nervous system)
Gastroenterology (i.e. issues with esophagus, stomach, small intestine, colon and rectum, pancreas, gallbladder, bile ducts, and liver)
Endocrinology (i.e. diagnosis like diabetes mellitus type 1 and type 2, thyroid disorders, hypothyroidism, and hyperthyroidism)
This is not a complete list. If you have received a medical diagnosis or treatment plan and think you're interested in a second opinion, Included Health can help.
Is it Okay to Ask For a Second Opinion?
One of the most common questions that get asked by our patients is: "Won't my doctor be upset if I seek an opinion from another expert physician?"
Well, think about it. Are you worried about upsetting Best Buy if you visit their TV showroom but then do price comparisons on Amazon? Probably not, because you are looking for the best price.
The point is: you're the consumer, and you have the right to seek other options in the marketplace. And when it comes to your personal health, one might argue that you have more than just a right to explore alternatives. You have an obligation. Your health and well-being is paramount, and you should give yourself every advantage to ensure that you're getting the best possible healthcare outcome.
Doctors encourage seeking Second Opinions
Good doctors encourage their patients to get additional opinions. Even though some patients may feel worried about upsetting their doctors, the best physicians know that seeking additional opinions is a proper and appropriate thing to do. Rather than become offended, they often encourage their patients to investigate options.
Doctors are usually amazed when they see who provided the opinion. The experts that Included Health works with are the top 0.1% of doctors in the country–the ones who literally wrote the book on their respective specialties. They aren't just "another doctor"–they are leaders in their fields. We've had treating physicians express amazement that their patients were able to get their cases reviewed by doctors with such distinguished pedigrees.
Good doctors always consult with other doctors. The best physicians don't work in a vacuum. They routinely talk to other doctors and exchange ideas. The fact that Included Health enables this kind of dialogue–and again, often from a doctor who is at the very top of his or her field–is generally welcomed by the treating physician.
So what happens when the treating physician really is upset? We haven't actually seen it happen. But if it did–well, in all honesty, that may not be the best person to entrust with your health and well-being. In such a situation, you might need more than just a second opinion; you might want to consider finding a new treating physician.
How can Included Health help with a second opinion? 
Thanks to your employer or health plan, Included Health will take the lead in providing you with an expert second opinion. Our care team will collect all of your medical history and records so you don't have to do that work. Then, we'll select a doctor or specialist from our national network of top experts who will review your case and provide a thorough second opinion. 
Throughout this process, we will keep you informed of the timing and progress of your case, and are glad to answer any questions along the way. 
Second opinions can save lives. If you are an Included Health member, get started today.
About Included Health
Included Health is a new kind of healthcare company, delivering integrated virtual care and navigation. We're on a mission to raise the standard of healthcare for everyone. We break down barriers to provide high-quality care for every person in every community — no matter where they are in their health journey or what type of care they need, from acute to chronic, behavioral to physical. We offer our members care guidance, advocacy, and access to personalized virtual and in-person care for everyday and urgent care, primary care, behavioral health, and specialty care. It's all included, all the time.
Interested in learning more about how you can offer all included care to your employees? Contact a member of the Included Health sales team to start a conversation. Members, log in or activate your account today.
About the author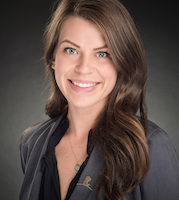 Caitlin O'Brien-Rice
Caitlin O'Brien-Rice is a healthcare marketer with an affinity for writing. She is passionate about the mission of Included Health and making a positive impact on members.