In a survey, LGBTQ+ adults said they knew their sexuality at as young as age nine, and the majority knew by their teenage years. For kids and teens who are or may be LGBTQ+, psychotherapy can be an important resource when coming to terms with their identity. We explain why and provide resources for LGBTQ+ youth, and ways parents can support their kids at home.
Why Therapy Matters to LGBTQ+ Youth
While acceptance of fluid sexuality and identity has improved in the last decade, there are still problems affecting the LGBTQ+ community such as: 
It's no surprise that LGBTQ+ youth are struggling.
Uncertain times
"The impacts of the COVID-19 pandemic and relentless political attacks during this time period cannot be understated," said The Trevor Project's CEO, Amit Paley, in response to their 2022 report. The Trevor Project, a nonprofit dedicated to fighting self-harm and suicide among LGBTQ+ youth, shared heartbreaking statistics among LGBTQ+ youth ages 13-to-24. One of the stats: 45% of respondents said they had considered suicide.
Lack of accessibility
Another statistic: 60% of the LGBTQ+ youth who wanted mental health support did not receive it. Reasons included anxiety discussing mental health, inaccessibility, and fear of not being taken seriously.
The good news is that almost two thirds of respondents believe therapy can help them through this uncertain time. They are seeking a safe, open space to speak about their emotions and experiences, work through complex topics, see patterns in their behaviors, and develop coping tools.
If you are a parent or caregiver, our top tip is to find the right therapist for your LGBTQ+ child or teen.
Finding Inclusive Therapists
Therapy has benefits for everyone, but especially for LGBTQ+ youth. Children may feel uncomfortable talking to their parents about their sexuality and gender identity, and they may have questions they believe only their therapist can answer. This is why it is important to find an inclusive (or affirmative) therapist.
What is an inclusive therapist?
Inclusive therapists are critical to providing a safe, warm, and comfortable space for LGBTQ+ therapy. These therapists use proper pronouns, ask open-ended questions, have worked with LGBTQ+ kids previously, are trained in LGBTQ+ topics, and are great at responding to LGBTQ+ issues. 
Inclusive therapists provide a place of acceptance, a "home" to LGBTQ+ youth who do not feel accepted at home, or live in a place where the LGBTQ+ community is demeaned. They do not shy away from tough conversations. They offer the LGBTQ+ therapy experience including discussing everyday topics.
Ask the right questions
When looking for an inclusive therapist that best fits your child's needs you'll want to ask the right questions. Feel free to ask about the therapist's medical and educational history, experience with LGBTQ+ issues, and treatment preferences they use. Not only will you be more informed about who your child is working with, you'll be an ally in caring for your child's mental health too.
Additional Mental health resources for LGBTQ+ youth
LGBTQ+ therapy can guide you and your child to other mental health resources meant for LGBTQ+ youth. This can include group therapy, where fellow LGBTQ+ youth meet up with a group counselor to speak about their personal struggles and get support from those who understand. If your child has other mental health challenges, they can receive additional support through organizations with local chapters, some of which offer LGBTQ+-specific meetings.
If your child is under 25, they also have access to the LGBTQ National Youth Talkline, whose phone operators are trained to discuss a range of topics, from HIV/AIDS to bullying at school to coming out as LGBTQ+. The line is completely confidential and anonymous, and you as a parent are not required to sign off on anything. Your child is free to call whenever they'd like.
How Can Parents Show Support at Home?
Supporting your child as they work through therapy is powerful. In The Trevor Project's survey, LGBTQ+ youth with strong support at home attempted suicide at less than half the rate as those who had less support. These tips point the way on how to support your child outside of therapy.
Know when to advise, and when to listen
It can be easy to fall into parent mode: give advice, try to fix, make it better. After all, that's what we all want as parents, to see our children thrive. But active listening, rather than advising, is also an important part of supporting your LGBTQ+ kid outside of therapy.
At the beginning of every conversation, ask your child: "Do you want me to listen, or do you want me to provide advice?" This way, your child knows they can simply talk things out without hearing your thoughts – something that may stop them from opening up in the first place.
Ask open-ended questions
"Why" questions may be innocent, but they can cause a quick defense. Instead, if you don't understand something, affirm and open up. For example, instead of answering, "Why do you want to skip school?" try, "It sounds like there's something troubling you at school. Could you tell me about that?" If you don't understand something, be gentle: "I don't understand, but I'd like to. Tell me more about [word/emotion/etc.]?" 
Be a teammate, not the coach
"Parents know best" isn't the case here. You are not living your LGBTQ+ child's experience, they are. Show your child that you're their strongest support system, and that you are happy to help them in any way you can.
Here's how: Offer to pick up their medication from the pharmacy. Drive them to their therapy appointments. Let them take mental health days. Support them in avoiding triggering situations. It won't work to tell your LGBTQ+ youth how to feel or act, as hard as that may be for you. The best you can do is stand by their side and support their needs. 
Seek LGBTQ+ Therapy
LGBTQ+ therapy can make a big difference for some kids and support parents in caring for them. Look for organizations that have experience in affirming care. Organizations such as Included Health offer access to  LGBTQ+ care coordinators and providers. Our queer and trans-led care team is on call and on your side to help you find qualified LGBTQ  therapists for your child or teen.
---
At Included Health, we strive to provide friendly and exceptional healthcare navigation services to the LGBTQ+ community. Learn more about our LGBTQ+ Health services for your employees, and please do not hesitate to contact us to #GetIncluded for your company, health plan, and community. 
If you are an employee or member looking for assistance, please visit our LGBTQ+ Member Hub to get started.
About the author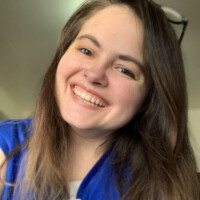 Tess Aurore
Tess Aurore is an LGBTQ+ Health Content Writer. A member of the LGBTQ+ community who copes with multiple chronic illnesses, she has firsthand knowledge of the healthcare system. Tess contributes her vast knowledge to the Content Team at Included Health, providing insight into LGBTQ+ patients' struggles in a system that often overlooks her community's unique and diverse healthcare needs.