Chances are if you've seen a healthcare specialist within the last two years either for dental work, mental health care, or a regular doctor's visit, you've utilized telehealth. It's become a commonplace method for healthcare professionals to schedule, pre-screen, visit with, and monitor patients, but it's uses go far beyond just these elements. 
Telehealth vs telemedicine?
Telehealth encapsulates all types of phone and technological communication for healthcare including the health apps on your smartphone and digital watch. It includes telemedicine, which more specifically involves a regular doctor to patient interaction via a virtual method like a video or phone call. When thinking about the difference between telehealth versus telemedicine, you might think of telemedicine like a regular doctor's visit but online and telehealth as everything involved in getting you to that visit including the visit itself.
Through telehealth, doctor's can collaborate with other specialists, receive further education and training in their fields, and collect data to learn more about the human body and our needs. You can utilize telehealth through many applications on your smartphones and digital watches. You may self-monitor your heart rate and activity levels, learn more about your sleep patterns, and more easily access your own health records.
How does a virtual doctor's visit work?
Virtual doctor's visits work in a few different ways. One of the most common works like a regular doctor's visit, but much faster. A basic way you might virtually see your doctor is to schedule an appointment via a physician's website, an app on your phone, or a simple phone call to your doctor's office. Then, a real doctor, physician, or nurse contacts you via a phone call or a face-to-face virtual video call, and you talk to them about your health care needs or symptoms just as you would in an in-person environment.
Many telehealth appointments can be made using an online app such as Doctor On Demand. You can also see a Board Certified Clinician "On-Demand." This allows you to be put in line to see the next available Board Certified Clinician. In many cases this only takes a few minutes to be seen. The benefits of telehealth make it easy to see a doctor on your time, especially if you are not in close proximity to a doctor's office.
Another way you might attend a virtual visit could be through a messaging app on your phone. Some healthcare applications allow for messaging with your doctor through a phone app much like sending a text message. In this way, mental healthcare providers and physicians can be only a chat away if you need help and you don't have to schedule anything to contact them. 
Other ways a virtual visit might work is a doctor may choose to monitor you virtually after a visit using digital applications. For example, if you or your child works with an orthodontist to receive dental correction, your doctor may monitor the progress of your teeth using a camera accessory for your phone and a phone application. Another example of virtual monitoring may be a doctor choosing to remotely monitor your blood glucose levels. 
Telehealth is also convenient for managing your mental health. Now you can choose from a variety of therapists, psychologists and psychiatrists to help manage your therapy and medication.
Can I go to urgent care on my phone?
Yes, you can use telehealth for an urgent care visit. Doctor On Demand has online urgent care providers available 24hours a day, 7 days a week. These board certified doctors can help get you on track as well as order prescriptions, if needed. We'll take the hassle and guesswork out of feeling better.
It's important to remember that telehealth applications can work like urgent care, but it does not replace an emergency room visit for life-threatening emergencies. If you or a family member needs to see an urgent care professional for cold or flu like symptoms, back pain, UTI, or something similar deemed not an emergency but needing immediate attention, you or your doctor may schedule a video or phone call to meet with you. In these moments, virtual doctor's visits can feel like a life safer especially for those with restricted schedules.
Today, telehealth exists to compliment healthcare services in almost every way. It cannot fully replace in-person care or emergency healthcare, but its benefits extend to making care accessible to people who might struggle to receive it otherwise. It also makes care convenient for those who might avoid it. Virtual doctor's visits are safe and cost-effective, and you're more likely to go see your doctor on your phone because it's easy.  
Learn more about Using Telehealth For Your Employees
Included Health offers virtual care, including everyday and urgent care, as well as virtual primary care for millions of individuals.
Our employed physicians are cross-trained in urgent care, behavioral health, preventive care, chronic care, primary dermatology, and geriatric medicine to deliver high-quality care. Our platform allows patients the ability to see the same provider which creates lasting relationship connections with our diverse team. Offering 24/7 availability in all states makes getting care quick and easy for everyone, which means your employees are healthy, happy, and productive.
Learn more about healthcare solutions at Included Health.
About the author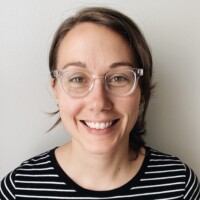 Alana Settle
Alana Settle works as an educator and freelance writer in the Kansas City area where she lives with her wife and two kids. As a person who identifies as a non-binary lesbian, a mother, and a teacher, she understands first hand the challenges and rewards in learning to bridge our differences by choosing to communicate with compassion. You can find out more about her and her work at www.alanasettle.com.