The difference is a whole decade. A child born today in many parts of the San Joaquin Valley of California can expect to live ten years less than one born just hours away, in San Francisco. Yes, the conditions where we live, learn, work, and play affect our health risks and outcomes that much. If we needed proof, the pandemic just handed it to us. Old inequities have been as lethal as the new virus: three times more Black, Hispanic and Latinx Americans than White were hospitalized with Covid-19. 
So what do we do about it? We live our values through our actions. Coming into 2020, our company made a commitment to back up our claims with bold action – and we're doing exactly that. 
We promised to improve healthcare for everyone and this year Grand Rounds Health merged with Doctor On Demand, a partnership that solidly bolsters our support of diverse and under-resourced populations. Doctor On Demand has long prioritized inclusion, with providers who are 43% non-White, 21% Black, 60% women, and 20% LBGTQ+. Many are bilingual, offering interpreter services in 150+ languages. 
All this makes us better at our job. Recently after seeing their physician for the first time, one Doctor On Demand patient wrote: "Dr. Young was interested in the whole picture of my health. Also MAJOR props for – without asking – using gender neutral language for me and my body. I am nonbinary and I can't even get my own doctors to do it right! That was really awesome." 
Our goal is to be as diverse as our members in every way possible, to represent and reflect them – to make them feel awesome. We are honing every facet of our work, including corporate strategy, to make sure it incorporates inclusivity. Today, deepening our capabilities in navigation, we announced we're acquiring Included Health. 
The first comprehensive health resource for the LGBTQ+ community, Included Health helps members connect with culturally competent, quality providers, and advocating for them. Over 10 million Americans report as LGBTQ+ and 40% of their community report discrimination from a provider. That affects outcomes. LGBTQ+ members are 2-3x more likely to avoid care compared to straight and cisgender populations. 
There is so much on which good health depends – housing, criminal justice, child care, cultural differences, which side of Highway 5 you live on. But good healthcare depends on the daily work of seeing people and also, making sure people feel seen. 
OT 
About the author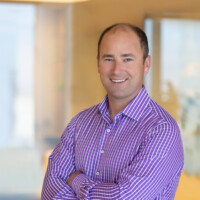 Owen Tripp, CEO and Co-Founder
As co-founder and CEO of Grand Rounds, Owen believes that patients will achieve better healthcare outcomes through the intersection of technology, medical expertise, and extraordinary patient care. Prior to Grand Rounds, Owen co-founded Reputation.com and grew the company into the worldwide leader in online reputation and privacy management; he also held leadership positions at eBay and Accenture (Health and Life Sciences Practice). Owen received a BA with honors from Trinity College and received an MBA from Stanford Graduate School of Business. Owen's been recognized among the World Economic Forum's Global Technology Pioneers, Goldman Sachs' Top 50 Builders + Innovators and Rock Health's Most Beloved CEOs.