Back to school season is here and making sure children are prepared to excel is key to their academic achievement. Setting children up for academic success means prioritizing preventative health care, identifying their needs, and addressing them early on so that they can focus on doing their best at school. 
Health Issues For Black Children are Disproportionate
Black children are disproportionately likely to experience health issues, including higher rates of asthma, obesity, and sickle cell disease. Learning disabilities often go undiagnosed or misdiagnosed in Black children, making school harder to navigate. Black children have also been reported to have a higher prevalence of asthma and are more than twice as likely to have a reported ER visit due to asthma conditional on having an asthma attack. Tackling these health issues is no easy feat in a system that has already shown itself to be more difficult for Black people to navigate due to discrimination and stigmatizing beliefs. 
How Sick Days Can Lead to Missed School Days
Health issues can lead to frequent missed school days, hospitalizations, and long-term complications that can make it more difficult for a child to thrive. Spending days at the doctor's makes it more difficult for any child to reach their full academic potential but the added stress of wondering if these issues will be taken seriously places an additional strain on Black children and their families. Taking the steps to prioritize and address your child's mental and physical health is crucial to their development into young adults equipped with the tools to tackle life's stressors.
Healthy Kids Correlate to Better Academic Performance
There is plenty of research that shows the correlation between the health of students and their academic performance. Evidence links healthy eating and physical activity with higher academic achievement. Early intervention is crucial in educational settings: learning disabilities are often under diagnosed or misdiagnosed in Black children, which can have negative impacts on academic performance, mental health, and overall well-being. 
Preventative Care Impacts Overall Wellbeing
Preventive care services such as routine check-ups, immunizations, dental exams, mental health screenings, and testing for learning disabilities can benefit these children immensely by allowing parents and caregivers to tackle their concerns early. An earlier understanding of a child's needs can help address issues before they become more serious and impact a child's overall well-being and school performance.
Setting children up for success means prioritizing preventative health care, identifying their needs, and addressing them early on. When kids feel their best, they can do their best. We're here to help set your child up for a successful school year.
Culturally Competent Care For The Body and Mind
Included Health can connect you with leading primary care doctors, therapists and specialists who have experience working with the Black community and can understand your child's unique needs. Our care coordinators are ready to answer your questions and address your concerns from accessing health insurance coverage and financial assistance to promoting healthy habits at home and seeking support for learning disabilities. Make sure preventative care is on your child's back-to-school checklist and speak to a dedicated care coordinator to find culturally competent care that works for your child. 
About the author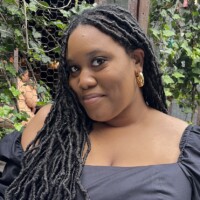 Sasha Charlemagne (she/they)
Sasha Charlemagne (she/they) is the Associate Brand Copywriter at Included Health. Sasha has been a writer for more than five years. Much of her writing, personally and professionally, has focused on LGBTQ+ advocacy, public health, and women's rights.