In our recent Conference Board Employee Healthcare presentation, Return to Care: How Clinical Navigation Can Bridge Gaps in Care in a Post-COVID World, I had the pleasure of speaking alongside Lesley Leiserson, Senior Director of Benefits for The Home Depot. I discussed the challenges facing employers and members in the current healthcare system, especially in the face of COVID. Leslie then went over the positive results her company has experienced by partnering with Grand Rounds, now Included Health.
Members Struggle to Navigate the Healthcare System
The winding journey members must take to get the care they need triggers a host of questions including:
What health condition or illness do I have?
What are the possible treatments?
How much do the medications cost?
Who's the best at treating this condition or illness?
What ongoing care and precautions do I need to take?
What are the health risks?
When can I get back to living my life?
Getting the right answers to these questions pose big problems for employers, such as:
A rising health costs trend—record employer spend of $20,000+ per family on 2019 premiums.
Poor health outcomes—lowest life expectancy and highest infant mortality in the U.S. as compared to other high-income countries.
Under-resourced benefits teams—HR teams manage two to three times more vendors than other functions do.
Unhappy members—health insurance average Net Promoter Score (NPS) ranks only above internet/cable providers.
Employers in aggregate waste about $300 billion in annual healthcare spend. And they're now experiencing the profound effects of the coronavirus pandemic with:
One out of three members deferring or canceling care.
Over 41 million unemployment claims filed.
56% of adults reporting mental health declines.
Health Impacts Outlast Those of the COVID-19 Virus Itself
It's expected that 97% of patients will reschedule appointments and procedures once the worst of the COVID-19 pandemic subsides. High-risk members will be in urgent need of care, but will find in-person specialties simply aren't available. Mental health needs will also be unmet as supply will fall well short of demand.  
The need for full-person care has never been higher.
One thing's for certain: Employers along with the over 6 million members on the Included Health platform are feeling a lot more confident than those who don't have a full-service navigation partner. But don't take our word for it. See what Lesley has to say about her company's experience with Included Health.
Included Health Helps The Home Depot Keep Employees Healthy and Safe
The Home Depot's number one priority is to create an atmosphere where its associates and customers are safe. Included Health, said Lesley, has played an integral part in achieving that goal for about 120,000 associates in the United States.
"Take care of the associate, they'll take care of the customer, and the rest will take care of itself."
The Home Depot's Health and Wellness Strategic Pillars
Increase high-quality care and support to improve health outcomes
Support associates on their healthcare journey
Create the best healthcare experience possible
Evaluate and embrace new ways to treat medical conditions
To support these pillars, said Lesley, Home Depot decided to "date other vendors and see what we might find." What the company found was a marriage that became "a one-stop shop" for their associates' healthcare needs. She added:
"We got married, had a baby and bought a house. … The good news is we're stronger than ever. The foundation is amazing, and I will tell you having Included Health as a partner … has been tremendous."
The Home Depot's Associates and HR Team Reap Included Health Benefits
24% improvement in quality among those seeing recommended providers
38% clickthrough rate on 2,800+ benefit recommendations
88% satisfaction with high-touch Included Health services
51% utilization of Included Health services
Associates receive 24/7 clinical, administrative and advocacy support. Take a look at two testimonials from The Home Depot team: 
"The clinician spent time with me. He made me feel important and that no question I asked was dumb or a waste of time."
"Very easy to find my doctor and urgent care network availability. Actually this is the easiest search I have ever done when choosing a new plan. This search experience gets 5 stars!"
In addition, Home Depot's HR team has easy access to clinical insights to support the company's strategic planning. Dr. Todd Thames, Included Health's Senior Regional Medical Director, collaborates with Home Depot to provide:
Wellness program review and guidance
Advice on COVID-19 response plans
Population health insights
Having all of the Included Health services—expert medical opinion, navigation, telemedicine and urgent response—has significantly raised The Home Depot's standard of care.
Want to learn more about Included Health? Visit Included Health Solutions to find out more and request a demo.
About the author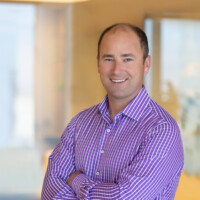 Owen Tripp, CEO and Co-Founder
As co-founder and CEO of Grand Rounds, Owen believes that patients will achieve better healthcare outcomes through the intersection of technology, medical expertise, and extraordinary patient care. Prior to Grand Rounds, Owen co-founded Reputation.com and grew the company into the worldwide leader in online reputation and privacy management; he also held leadership positions at eBay and Accenture (Health and Life Sciences Practice). Owen received a BA with honors from Trinity College and received an MBA from Stanford Graduate School of Business. Owen's been recognized among the World Economic Forum's Global Technology Pioneers, Goldman Sachs' Top 50 Builders + Innovators and Rock Health's Most Beloved CEOs.