Recently, I touched on three major problems making it hard for members to access and navigate the healthcare system. In this article, I want to share a model for transforming healthcare, one that can facilitate a safe return to care in the face of the COVID-19 pandemic. This model integrates navigation with virtual care, helping address the fragmented nature of healthcare by effectively centralizing its delivery in one place.
Fortunately, the model isn't a new one—at least in the fields of retail, technology, fitness and banking. For example, Amazon has had a one-stop shop for quite some time, offering almost everything under the sun via delivery along with digital streaming services to keep folks entertained and informed in the comfort of their homes. Meanwhile, U.K.-based First Direct bank pioneered telebanking back in 1989, making it possible to conduct all transactions virtually. Now, virtual banking via phone, mobile or web has become the default for many in the U.S. and the world.
Fragmentation in Healthcare Leads to Lower Quality Care and Higher Costs
To date, the support functions of navigation have been kept separate from the care delivery functions of telemedicine. And what we're seeing is that 25% of every dollar spent on healthcare is wasted today, in a system where higher rates of fragmentation are associated with lower quality, higher rates of preventable hospitalizations. Fragmented care means:
Members don't know what kind of care they need or where to get it.
Doctors rarely have enough information to work off of.
Members get frustrated, give up or settle for care that isn't right for them.
The reasons for the lack of integration between navigation and virtual care include the following:
Leading up to the COVID-19 pandemic, healthcare was primarily designed to be an in-person service.
Telemedicine was introduced purely for urgent care among healthy populations. It wasn't intended for relationship-based primary or specialty care.
Administrative tools available to the average person are typically sub-par and not integrated with clinical care delivery. And admin support staff are either too busy or don't have enough visibility into a given patient's case to provide any significant assistance.
Integrated Healthcare: A New Healthcare Experience
Needless to say, with COVID-19 further widening the gaps in care, the current fragmented model of healthcare isn't working. The need for a safe return to care demands that we move to a new kind of integrated healthcare experience where members can get the information, guidance, care and reassurance they need, all in one place. This experience involves combining telemedicine with navigation so that any healthcare problem—whether it be financial, clinical or administrative—can all be addressed and resolved by accessing a single virtual offering. 
The time is right to introduce this new healthcare experience as the demand for virtual care has grown exponentially due to the pandemic. Major vendors report telehealth utilization increases of up to 150%+. Meanwhile, two-thirds of consumers say the coronavirus has made them more willing to try telehealth, and of those who did, over 60% said they would access care virtually again.
Also, primary care shortages that exist today aren't likely to improve with conventional, in-person care. According to the CDC, rural counties specifically have 25% fewer primary care physicians (PCPs) per capita than large urban counties do. As a result, the HRSA found that 60% of health professional shortages are in rural regions. In addition, in-person care doesn't have the infrastructure to support continuous virtual care. A recent study by the American College of Physicians found that only 33% of MDs could support video visits.
Navigation Combined With Telemedicine Can Deliver Whole Person, Team-Based Care
Moving to a more holistic and longitudinal model for virtual care will help raise the standard of care. This patient-centered model is designed to deliver whole person, team-based care by integrating PCPs with behavioral and physical medicine, social support and specialty care as well as administrative and financial support around records, billing and scheduling.
This type of model has resulted in increased member satisfaction, better health outcomes and reduced spending, specifically:
83% of patients report that getting treated within this type of model improved their health
9.3% reduction in emergency room utilization
10.3% drop in inpatient admissions for complex patients with two or more comorbidities
4.9% decline in overall spend per beneficiary
As confusion around care options and associated costs has increased over the past several months, helping navigate members to the best care possible has become even more important. A good navigator must fill essential gaps in care that are caused in part by a lack of knowledge about benefits and coverage, inability to identify and connect to high-quality doctors or the complexity of a care plan that can sometimes lead to non-adherence. 
Once navigation is integrated with virtual care, the member experience improves dramatically. This is because members can experience high-quality care from the comfort of their home. And they can enjoy an integrated experience that improves health outcomes and reduces their health-related financial burden. We're excited about this new model of healthcare and its positive impact on funds and their members.
If you are interested in learning how Included Health can help your business, contact our team to learn more.
About the author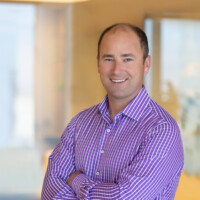 Owen Tripp, CEO and Co-Founder
As co-founder and CEO of Grand Rounds, Owen believes that patients will achieve better healthcare outcomes through the intersection of technology, medical expertise, and extraordinary patient care. Prior to Grand Rounds, Owen co-founded Reputation.com and grew the company into the worldwide leader in online reputation and privacy management; he also held leadership positions at eBay and Accenture (Health and Life Sciences Practice). Owen received a BA with honors from Trinity College and received an MBA from Stanford Graduate School of Business. Owen's been recognized among the World Economic Forum's Global Technology Pioneers, Goldman Sachs' Top 50 Builders + Innovators and Rock Health's Most Beloved CEOs.