Recently, I signed Leidos' pledge to end opioid addiction. I firmly believe that our nation's employers can play a critical role in curbing this national crisis, which affects millions of people each day. At Grand Rounds, we work with over 150 of the nation's leading employers to help their employees find high-quality care.
By reaching over 4.5 million lives, we know that the perpetual cycle of low-quality, high-volume healthcare is, in part, fueling the opioid crisis. In fact, our data scientists have found that of physicians who prescribe opioids to their patients, more than 80% have written at least one dangerously high-dose prescription. Furthermore, roughly 20% of these physicians have at least 1 in 5 of their opioid patients taking high doses.
We also know that primary care physicians whose overall quality rates in the bottom 10% are prescribing both Xanax and Valium to anxiety patients 3x more often than their top-decile peers. 
I know we—the entire industry—can do better. 
At Grand Rounds, it's our mission to raise the standard of healthcare for everyone, everywhere. Leidos' pledge is at the core of our mission and what we do here every day.
Here are just a few examples of how we're working hard to do our part to end the opioid crisis: 
Curbing the crisis starts with us. Grand Rounds employees have free access to our company's healthcare services for themselves and their family. This includes access to staff physicians for a phone-based consult and help finding high-quality pain and addiction specialists across the country.
There are a multitude of nonprofits and research organizations who are dispelling myths around addictive medicine and providing critical services to patients. Grand Rounds recently donated to the NIH Pain Consortium, a U.S. based organization that focuses on pain research. 
The Grand Rounds care team supports members across the country who are battling addiction and pain. Here is just one example of the power of an empathetic care team helping a member receive high-quality healthcare:
I commend Leidos for calling upon the nation's employers to use their influence to drive change, and I invite our ecosystem of peers and employer customers to join me in fulfilling the promises I'm making in this pledge. Together, we can help those who are suffering and prevent the cycle of opioid addiction.
About the author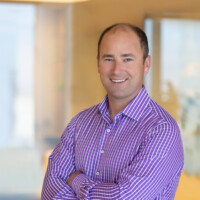 Owen Tripp, CEO and Co-Founder
As co-founder and CEO of Grand Rounds, Owen believes that patients will achieve better healthcare outcomes through the intersection of technology, medical expertise, and extraordinary patient care. Prior to Grand Rounds, Owen co-founded Reputation.com and grew the company into the worldwide leader in online reputation and privacy management; he also held leadership positions at eBay and Accenture (Health and Life Sciences Practice). Owen received a BA with honors from Trinity College and received an MBA from Stanford Graduate School of Business. Owen's been recognized among the World Economic Forum's Global Technology Pioneers, Goldman Sachs' Top 50 Builders + Innovators and Rock Health's Most Beloved CEOs.