Racism shows up in so many of our country's most established patterns and industries. Healthcare is no exception. Access to care and quality of care is often very different for people of color, leading to mortality and morbidity statistics that can make somebody wonder if they are truly seeing data from the world's most richly funded healthcare system. Consider this: pregnancy-related mortality for women of color in this country is 30 to 40 times higher than for white women. In fact, healthcare disparities based on race compound well beyond poor healthcare outcomes; they can lead to problems with personal bankruptcy, domestic and elder abuse, and presenteeism at work. 
At Grand Rounds, our mission is to raise the standard of healthcare for everybody, everywhere. We take the "everybody" part seriously. We unequivocally reject racism and will attack its roots in the healthcare system. We will do this by:
examining and improving our own workplace practices and to make them more diverse and inclusive,
creating products that accelerate a more equitable and effective healthcare landscape, and
investing in the diversity and vibrance of the communities in which we live and work.
In our workplace.
We are committed to creating a workforce that reflects the diversity of our 5+ million members, and the diversity of the communities in which we live and work. We will study and share our progress as a company in building this workforce.
We will continue to support our employee resource groups as our employees strive to connect, to listen and to learn, and to celebrate our similarities and differences. 
We remain committed to providing Volunteer Time Off (VTO) for volunteerism and peaceful protesting. 
We will ensure our employees in all states have time off to vote in local and national elections without having to use lunch breaks or PTO. Systemic change requires strong support from elected officials, especially at the local level. Our votes matter.
In healthcare.
We will provide accessible and equitable healthcare services to all of our members. Specifically, we will ensure that all our members have access to high quality primary care providers — providers who have inclusive, preference sensitive practices.
While multiple reasons for disparities in health outcomes exist, one driver is the impact social determinants of health (SDOH) have for people of color. Therefore, we pledge to continue adding resources to address SDOH. We have already begun to address transportation concerns through our partnership with Uber. We provide access to staff social workers and perform a variety of mental health counseling services. We share information on local resources like food banks, support groups and other community-based resources. We will continue to increase investment in these critical areas as well as new related areas like housing, food and medication security. 
In our communities.
We will partner and provide support to youth organizations focused on creating bold leaders who embrace and celebrate both our differences and similarities, and who strive to create unity and equity across racial, religious, gender, sexual orientation/identity and socio economic imbalance. 
We will invest with these organizations to make sure participants receive back to school checkups, regular access to primary care, and benefit from all our advocacy and SDOH resources.
Our goal is to create sustained action, not a one-time statement. We cannot solve any of these problems overnight but we commit to working the problems with the same perseverance, curiosity and optimism that power the rest of our company's commitments and innovation.
I hope that our customers, our partners and other healthcare companies will join Grand Rounds in our pledge to end racism and inequity in healthcare. Through our collective voice and our collective action, we can raise the standard of our healthcare system for everybody, everywhere.
About the author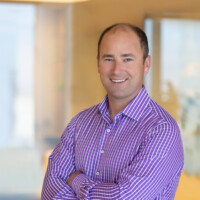 Owen Tripp, CEO and Co-Founder
As co-founder and CEO of Grand Rounds, Owen believes that patients will achieve better healthcare outcomes through the intersection of technology, medical expertise, and extraordinary patient care. Prior to Grand Rounds, Owen co-founded Reputation.com and grew the company into the worldwide leader in online reputation and privacy management; he also held leadership positions at eBay and Accenture (Health and Life Sciences Practice). Owen received a BA with honors from Trinity College and received an MBA from Stanford Graduate School of Business. Owen's been recognized among the World Economic Forum's Global Technology Pioneers, Goldman Sachs' Top 50 Builders + Innovators and Rock Health's Most Beloved CEOs.