Long-standing health disparities for the Black community are well known and documented. A number of factors contribute to these health disparities, but one problem has been a lack of diversity among physicians. While 13% of the American population is Black or African American,​​https://www.census.gov/quickfacts/fact/table/US/PST045221 only 5% of providers across the U.S. identify as such.https://www.aamc.org/data-reports/workforce/interactive-data/figure-18-percentage-all-active-physicians-race/ethnicity-2018 Research has found that physicians of color are more likely to treat minority patients and it has been argued that sharing a racial or cultural background with one's doctor helps promote communication and trust.https://hbr.org/2018/08/research-having-a-black-doctor-led-black-men-to-receive-more-effective-care
At Included Health we believe that healthcare leaders, along with employers and health plans, must insist on a deeper bench of care professionals with the cultural competence necessary to build trust with Black patients and deliver high-quality, affirming care. Equity in care should be the standard of care.
In celebration of Black History Month we are amplifying the voices of Black clinicians at Included Health—making space for them to share their point of view on the state of disparities in healthcare. Continue reading to learn more about Dr. Roy, and her experiences as a physician in our Q&A series.
---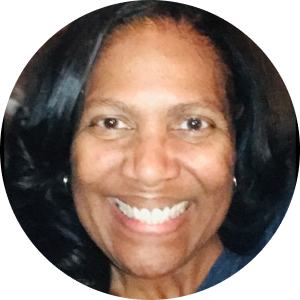 Patricia Roy, MD
Question: Can you share with us a memorable experience you've had with the healthcare system — good or bad?
Answer: My 20 year old was complaining of a severe headache and blurred vision. After an exam in a local office it was noted there was increased pressure of the optic disc, we were referred to the Emergency Room (ER) immediately. As a physician, I noted the ER was not busy, yet, we were placed in a room at the very back of the ER, her Dad, who is also a physician, joined us. After an extremely long wait I went to inquire when we would be seen, the nurse spoke to the physician, however there was no response. I observed this doctor engaging other patients throughout the shift, I also observed that there was not one person of color in the ER. After several attempts to engage with the doctor, the nurse could no longer make excuses for this behavior. It was like we were placed in the back of the ER and ignored. 
Q: How have you seen prejudice, discrimination, or social determinants of health (which disproportionately impact communities of color) affect the physical or mental health of Black patients?
A: First, the availability of medical and mental health services in the Black community continues to lag behind. Appropriate tests and treatment options are either unavailable or sparse. The number and locations of offices and clinics in the community, as well as the physical appearance of the office, hospital or clinic— both inside and outside. There is also a lack of focus on research, treatment and diseases that affect Black individuals at a higher rate.   
Q: What is one thing that non-Black providers should strive for to serve Black patients better?
A: Address your patient's by their names, you don't have to memorize names they are on the chart. Don't assume anything, strive for the same treatment you would want, make eye contact, be respectful and listen. Leave any preconceived  beliefs, and generalizations at the door.  Be sensitive and remember that racial injustices toward Black individuals are a reality.
Q: Why do you believe that having a diverse choice of healthcare providers makes patients feel more comfortable?
A: It removes the first barrier to open communication, which is visual.  It is not uncommon to feel more comfortable with a provider who is of the same culture, background, gender and sexual orientation.  It is highly likely that you have had similar experiences in daily life. 
Having that diversity opens the door to building a therapeutic trust.
Q: Inspired by George Floyd and the events of 2020, Included Health started a new training program for providers called You Matter. Our work is centered around sensitizing our providers to avoid bias and judging people by their background, including race, ethnicity, gender, and sexual orientation. What importance do you place in programs like this for providers?
A: As a doctor I want to know as much as I can about diverse cultures, because when I am seeing a patient I want them to feel comfortable and be open to sharing.  If I am putting my own preconceived beliefs first, I may ignore or downplay what is significant to the patient. As a physician our goal is to establish a therapeutic relationship so that we can best treat our patients.
Q: What's one piece of advice you would give to Black patients seeking mental or physical care?
A: Remember, the provider is there to help you. Go into the appointment prepared, be able to explain your concerns, consider preparing questions in advance and ask questions as they arise. If there is little to no eye contact and your questions are not even acknowledged, that is a red flag. Usually with treatment there are choices, patients and consumers should make sure your options are clear, particularly why a specific treatment is recommended for you. Complete the survey after the visit because quality and your satisfaction make a difference for the future.