National Minority Mental Health Awareness Month is observed each July to bring awareness to the unique challenges faced by racial minorities regarding mental healthcare.
Barriers for Adequate Mental Health Care for The Black Community
Mental health refers to the mental well-being that enables people to cope with life's stress and to carry out daily activities. There are multiple complex and systemic barriers between members of the Black community and access to adequate mental healthcare. High costs, lack of resources and prevalent stigmatizing beliefs often prevent minority groups from asking for the care they deserve. Shared cultural factors play a major role in the willingness of an individual to seek out mental health care. A longstanding history of structural mistreatment, racism, discrimination, and trauma related to the healthcare system also make it much harder for people of color to trust healthcare providers. 
Why Finding Mental Health Care Matters
Seeking out a culturally competent therapist, counselor or psychiatrist can make all the difference in getting care that is comfortable and effective. It is crucial to have someone in your corner who gets you and sees you for who you truly are. 
Finding mental health care options that work for you can be a highly effective form of self-care and is essential to maintaining overall well-being. Therapy and other mental health services may not be a quick fix but they can be immensely helpful in developing the skills needed to cope with life's stressors and develop stronger, more meaningful relationships with yourself and with others. 
Where to Find Mental Health Care
Relying on local community resources can also be a cost-effective way to manage mental health needs while building supportive communal bonds necessary for becoming your best self. Research what is available in your area and push yourself to ask questions to get the care you need. Included Health can connect you to support groups covering topics from grief to addiction so that you aren't tackling these major issues on your own.
We encourage everyone to take their mental health seriously and to treat themselves with compassion. It is okay not to be okay. You deserve to be seen, heard, and taken care of by inclusive medical professionals who work to understand and celebrate your unique lived experience. Acknowledging how you feel is the first step to taking better care of you. Seeking mental health care is not a sign of weakness. Getting the support you need starts with acknowledging how strong you have been for managing your health thus far and how strong you will become by leaning on others to build a better you. 
Sources:
About the author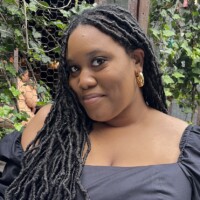 Sasha Charlemagne (she/they)
Sasha Charlemagne (she/they) is the Associate Brand Copywriter at Included Health. Sasha has been a writer for more than five years. Much of her writing, personally and professionally, has focused on LGBTQ+ advocacy, public health, and women's rights.