We're here for the big things, the little things, and everything in-between
*The $300 Visa gift card incentive is available to employees and dependents. To be eligible to receive the Visa gift card, individuals must complete an expert medical opinion prior to a spinal procedure or for any cancer diagnosis or treatment. Please allow 60 days from the completion of the expert medical opinion to receive your electronic gift card.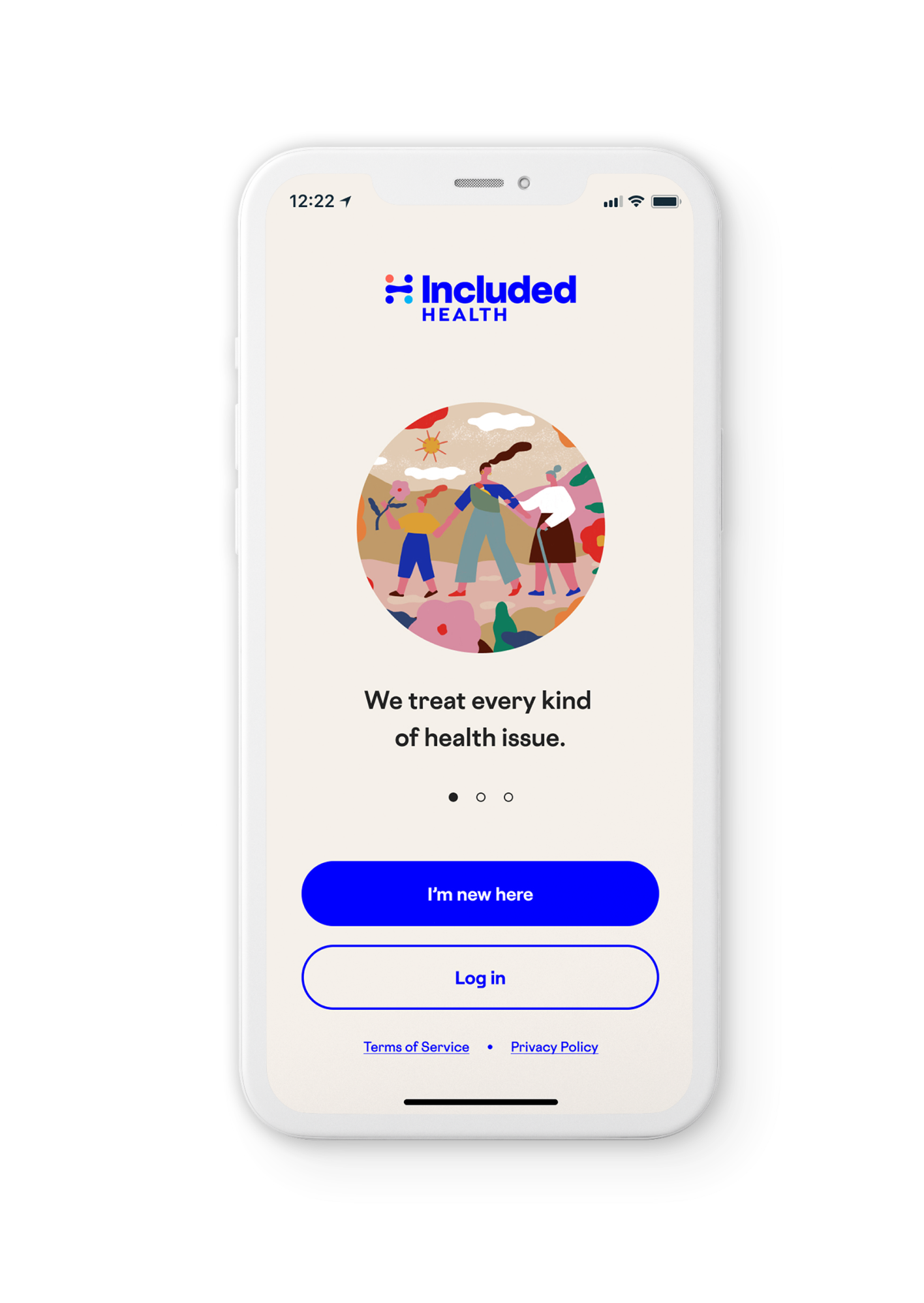 Find care from the palm of your hand.
It's easy. We just need to check a few details.
1

Activate your account

2

Search for the care you need

3

Get matched with high quality care
Activate my account
Download the Included Health app
Get a second opinion.
Last year, 83% of BlackRock employees who got a second opinion changed their treatment plan. Get a second opinion at no cost to you.
Expert advice on battling the unknowns of a new diagnosis, including helping correct misdiagnoses or suboptimal treatment plans.

Expert consults in key speciality areas including: Musculoskeletal, Rheumatology, Dermatology, Neurology, Gastroenterology, and Endocrinology.

Fast answers including 2-3 day turnaround time for 3-way call with the expert and 7-10 days to receive a written expert opinion

Expert second opinion consults from a panel of 4,000 of the top clinical specialists and subspecialists nationwide

We're helping almost six million people live their healthiest lives.
"Included Health has helped me navigate my way through the healthcare system. I finally had somebody that was going to be in my corner and find me what I needed."

Robert, Included Health member


Over 200 on-call clinicians
Our staff physicians and care coodinators go above and beyond to make sure you get the care you need.
Common questions about our health benefit