The Included Health Care Team is available Monday through Friday from 8:00am - 9:00pm ET.

We're here for the big things, the little things, and everything in-between
Notice to JPMC Employees regarding the processing of your personal information:
You are entering a third party site not controlled by JPMorgan Chase & CO ("JPMC"). When you register with Included Health, you are forming a relationship directly with Included Health. Any collection, processing and use of your personal information (including reporting to JPMC, which generally occurs on a de-identified and plan level basis only) will be governed by Included Health' Privacy Policy which JPMC encourages you to review. JPMC is not responsible or liable for any actions by Included Health' or its use or disclosure of your personal information. JPMC does not require you to provide any information to Included Health, and you should not do so unless you personally are satisfied with the applicable 
terms & conditions
 and 
privacy policy
.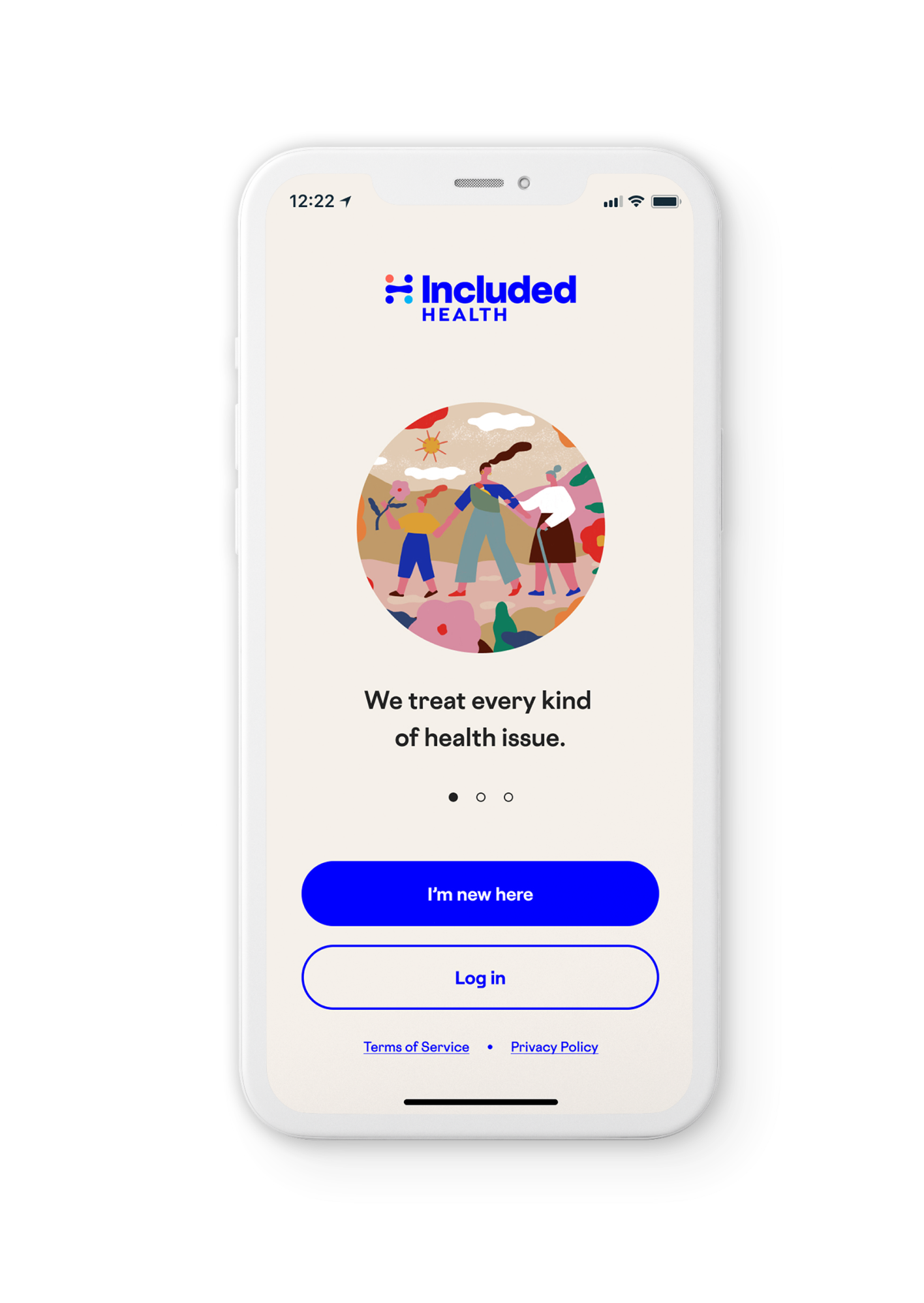 Find care from the palm of your hand.
It's easy. We just need to check a few details.
1

Activate your account

2

Search for the care you need

3

Get matched with high quality care
Activate my account
Download the Included Health app.

Access affirming care for LGBTQ+ members
You and your loved ones don't have to break the barriers to LGBTQ+ healthcare on your own. You've got a dedicated queer and trans-led care team on call and on your side every step of the way. Together we'll find the right care with the first care concierge and healthcare navigation platform designed for dedicated LGTBQ+ care connection, advocacy and guidance. 
Call your dedicated LGBTQ+ concierge: 877-266-2861
We can help with:
Physical Health
Community Support
Gender Affirming Care
Mental Health
Health Benefit Answers

Over 200 on-call clinicians
Our staff physicians and care coodinators go above and beyond to make sure you get the care you need.
Common questions about our health benefit