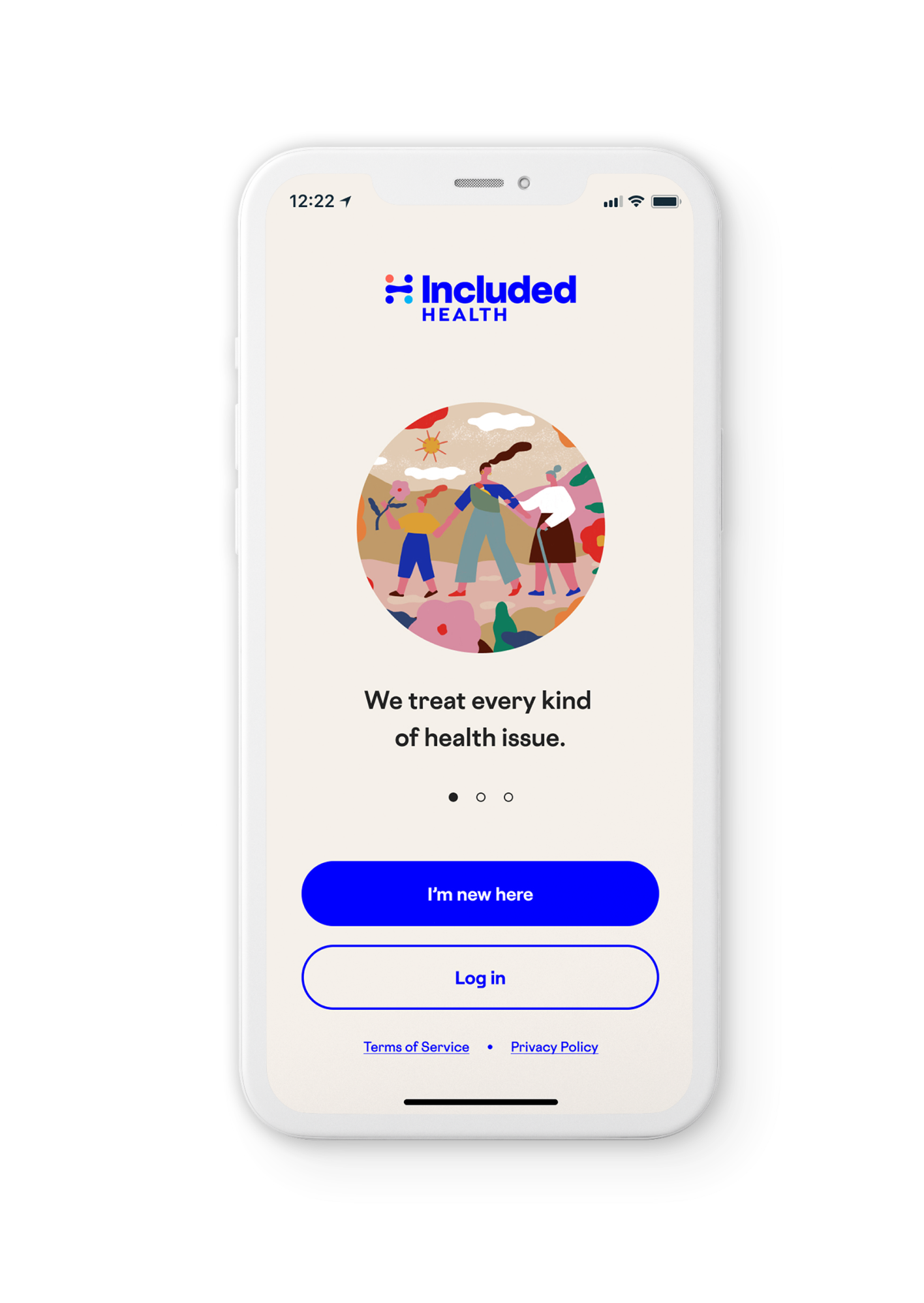 Find care from the palm of your hand.
It's easy. We just need to check a few details.
1

Activate your account

2

Search for the care you need

3

Get matched with high quality care
Activate my account
Download the Included Health app.
We're helping almost six million people live their healthiest lives.
"Included Health has helped me navigate my way through the healthcare system. I finally had somebody that was going to be in my corner and find me what I needed."

Robert, Included Health member


Access affirming care for LGBTQ+ members
You and your loved ones don't have to break the barriers to LGBTQ+ healthcare on your own. You've got a dedicated queer and trans-led care team on call and on your side every step of the way. Together we'll find the right care with the first care concierge and healthcare navigation platform designed for dedicated LGTBQ+ care connection, advocacy and guidance. 
We can help with:
Physical Health
Community Support
Gender Affirming Care
Mental Health
Health Benefit Answers
Covered Visits for HP Employees
Virtual Primary Care
You have access to Virtual Primary Care inclusive of a dedicated primary care physician, 24/7 urgent care, coaching, and Care Team support with awesome benefits like dieticians and more all available right from your smartphone, tablet, or computer.

Over 200 on-call clinicians
Our staff physicians and care coodinators go above and beyond to make sure you get the care you need.
Common questions about our health benefit