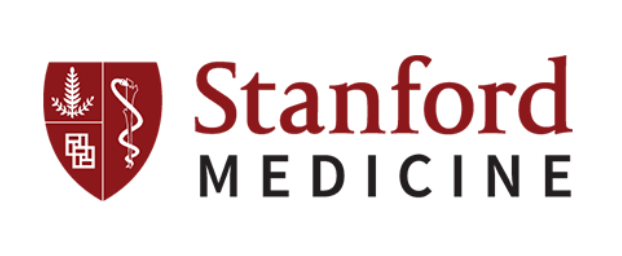 Stanford Medicine has partnered with Included Health, a leading digital health company, to offer online second opinions from Stanford Medicine doctors in a variety of medical specialties.
Medical records collection
Evaluation of diagnosis or treatment plan
Review of surgical options
Written second opinion from a Stanford Medicine specialist
Supportive and accessible care team
I'd like to receive an online second opinion from Stanford Medicine. What are the next steps?
What is the cost of a Stanford Medicine Online Second Opinion?
The cost for most second opinions is $700. This fee includes medical record collection (if your records are in the U.S.), a written second opinion from a Stanford Medicine specialist and guidance throughout the process from your personal Included Health Clinician-Led Care Team. In rare cases, the complexity of the case will require our specialist to consult with other colleagues, such as radiologists. In these cases, an additional fee may be charged.
Will my insurance cover the cost of a Stanford Medicine Online Second Opinion?
Currently, most health plans do not cover online second opinions or consultations, so patients are responsible for the cost of the second opinion. Stanford Medicine cannot file a claim with your insurance carrier, nor can we provide a procedure (CPT) code for this service.
What is the timeline to receive an online second opinion?
We do our best to deliver your written second opinion as quickly as possible. However, the timeline can be variable based on the amount of time it takes to obtain your medical records and the availability of the specialist best suited to review your case. Typically, it takes 5 to 7 business days after your records have been collected to receive your written online second opinion.
Do I need to send my medical records?
If all of your care has taken place within the United States, you'll only need to provide the names and locations of physicians who have seen you previously; our Care Team will then collect your records. If you live in the United States and already have all of your medical records on hand, you can send them directly to our Care Team, which will decrease the time it takes for your written opinion to be delivered. If you reside or have resided outside of the United States and have medical records from outside of the United States, yes. You will need to send your medical records to us. Once you initiate a case, you may upload medical records by navigating to the message center tab and clicking on "Attach Document". If you have difficulty, our Care Coordinators can help you upload records. Reach out to your personal care coordinator via the message center in your case, or call +1-800-929-0926.
What if my medical records are not in English?
If you need assistance translating medical records, Stanford Health Care has translation services that may be available to you. For more information, please provide your name, phone number, email address and the language your documents are currently in, to DL-CAS-Second-Opinion@stanfordhealthcare.org for adult cases. Please note that additional fees may apply.
Who chooses the physician providing my second opinion?
After carefully reviewing your second opinion request and medical records, our experienced team will determine which Stanford Medicine physician specialist is most appropriate to handle your online second opinion case. You may request a particular physician, and Included Health as well as Stanford Medicine will try to accommodate that request, but we cannot guarantee that specialist will be assigned to your case.
How many questions can I ask the expert?
Patients may ask a maximum of five questions. This is to ensure that the expert has sufficient time to devote to each question. All questions must be finalized before we reach out to the expert to review your case, and additional questions cannot be added once your case is underway. Please note that there is no direct phone conversation with the expert, so it is important that you submit all of your questions at the start of your case.
What should I expect to receive once my second opinion is complete?
You will receive a notification when your second opinion has been completed and is and ready for your review. The second opinion will be in written form. After you have reviewed the second opinion, a Included Health clinician will follow up with you by phone to address general medical questions about the information provided in the second opinion.
What if I have follow-up questions for the expert after I have reviewed my second opinion?
If you have a clarifying question about an expert's response to one of the questions in your second opinion, and the Included Health clinician is unable to address it, then the Included Health clinician can contact the expert to request additional clarification. Please note that we cannot guarantee that the expert will be available to answer your follow-up question(s). Any such question must be posed to the expert within five business days of when the completed second opinion was made available to you, and you may ask a maximum of three clarifying questions. Please note that you may not introduce any new questions, only clarifying questions. Included Health can also help you to arrange a visit with the expert if needed.
Is this service available to anyone?
For the most part, yes. However, we cannot offer online opinions to a small number of individuals living in certain excluded states and countries due to regulatory constraints. We will notify you directly if your state/country is excluded and refund all payments. If you live in one of these locations, you can still request an in-person second opinion by following the instructions below: U.S.
International
Is my medical and payment information secure?
Stanford Medicine and Included Health are strongly committed to protecting the privacy and security of all our patients. The Included Health online portal meets all federal requirements for protecting personal health information under the Health Insurance Portability and Accountability Act (HIPAA). In addition, Included Health does not store any credit card information in their system. All financial transactions are processed by Included Health securely using industry standard payment processing tools.
What is the affiliation between Included Health and Stanford Medicine?
Stanford Medicine has partnered with Included Health to offer online second opinions from Stanford Medicine providers in many medical specialties and subspecialties. The Included Health Care Team gathers and summarizes your medical records, images, and history. A specialist at Stanford Medicine—individually selected because of expertise related to your case—will review your medical records, images and history, and provide a written second opinion.
I would rather visit Stanford Medicine for an in-person appointment. What should I do next?
If you would prefer an in-person appointment at Stanford Medicine instead of an online second opinion, please follow the instruction below: U.S.
International
Can I schedule a follow up appointment with the specialist who provided my online second opinion?
In most cases, yes. After you and your local doctor receive the second opinion, a physician from Included Health will contact you to answer any questions and discuss next steps. If you would like to schedule an in-person appointment at Stanford Medicine, please alert your Included Health physician at this time. Please note, the cost of your online second opinion cannot be applied to the bill for an in-person visit.
Designed to treat you better.™