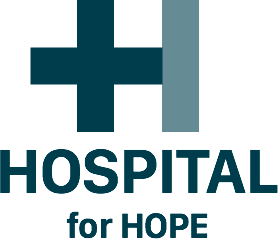 Hospital for Hope has partnered with Included Health, a leading digital health care company, to offer remote second opinions from Hospital for Hope doctors in virtually every medical specialty.
Evaluation of a diagnosis or treatment plan
Review of surgical options
Written second opinion from a Hospital for Hope specialist
Supportive and accessible care team
Should I get an online second opinion or visit Hospital for Hope for an in-person appointment?
For those who do not live within convenient traveling distance of San Francisco, or for those who would like a remote consultation from the convenience of your home, we recommend an online second opinion, which allows you to remotely access the medical experts at Hospital for Hope from wherever you are.
I would rather visit Hospital for Hope for an in-person appointment. What should I do next?
If you would prefer an in-person appointment at Hospital for Hope rather than an online second opinion, please call 888-888-8888. Appointments can also be requested online; visit the Hospital for Hope site to arrange a visit for an adults or the Hospital for Hope Children's Hospital site to arrange a visit for a child.
What if my local treating physician and I have additional questions after I receive my online medical second opinion report?
We understand that you both may have some additional questions once you receive your second opinion report. While we would like to answer all of your questions in full, please understand that follow up questions must be written within the context of the original opinion. This means that this opinion includes one brief round of follow up questions within a week of the opinion being delivered and they cannot include new test results or imaging. If you have additional questions or new medical information you would like the expert physician to review, we can help you schedule an in-person visit. Please work with your personal care coordinator should you have any additional questions after you receive your report.
What is the cost of a Hospital for Hope Second Opinion?
A Hospital for Hope second opinion costs $800. In addition to the written opinion provided by a Hospital for Hope physician, this cost includes the services of your personal Care Coordinator and Staff Physician, who will provide guidance for you through every step of the process.
Will my insurance cover the cost of a Hospital for Hope Second Opinion?
Currently, most health plans do not cover online second opinions, so you will be responsible for the cost. You may use a major credit card, or a Health Savings Account (HSA) or Flexible Spending Account (FSA). Hospital for Hope will not file a claim with your insurance carrier, nor can we provide a CPT code for this service.
Are there any other fees associated with an online second opinion?
In rare cases, the Hospital for Hope expert physician reviewing your case will suggest additional review of your radiology and/or pathology. If this occurs, your personal care coordinator will contact you regarding the additional fees for these services.
What is the timeline for a Hospital for Hope Second Opinion? How long will it take?
We do our best to deliver your online second opinion as quickly as possible. However, the time required may vary depending on how quickly we are able to collect and assemble your medical records. Once that process is complete, written opinions are available within 7-10 days, on average.
Do I need to send in my medical records?
If you reside or have resided outside of the United States, yes. If all of your care has taken place within the United States, you'll only need to provide the names and locations of physicians who have seen you previously; our Care Team will then collect your records. If you live in the United States and already have all of your medical records on hand, you can send them directly to our Care Team, which will decrease the time it takes for your written opinion to be delivered.
What is the affiliation between Included Health and Hospital for Hope?
Included Health helps Hospital for Hope power its second opinions. The Included Health Care Team gathers and summarizes your medical records, images, and history before sending them to Hospital for Hope. A medical expert at Hospital for Hope will then review your medical records, images, and history and provide a written second opinion.
Who chooses the physician who will provide my online second opinion?
After carefully reviewing your second opinion request and medical records, our experienced team will determine which Hospital for Hope physician specialist is most appropriate to handle your online second opinion case. You may request a particular physician, and Included Health as well as Hospital for Hope will try to accommodate that request, but we cannot guarantee that specialist will be assigned to your case.